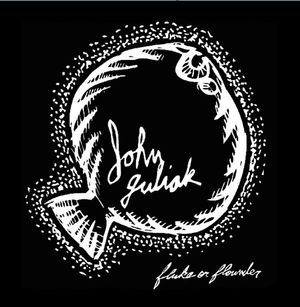 this quote from George Bataille sure resonates with me!
after 12 years and many trials i am ready to release a new recording entitled
Fluke or Flounder 
and will hold a wee party to celebrate at:
The Empress Ale House on Thursday, September 22, 2016, 9:00 - No Cover
there were times that i was pretty sure i wasn't going to make it:
1. i abandoned performing and recording for 7 years in order to focus on a career in Community Supports. I moved to Glasgow and earned a Scottish National Qualification in Management in Social Care only to find that i hated being in charge of cutting budgets and supports to the most vulnerable people in our communities. i left the life i had built in Scotland to return to Canada and give another kick at the can with music and to dedicate myself to it like i had dedicated myself to community supports the past 7 years.
2. i hit the jackpot in rejection letters for funding
3. cancer
despite these setbacks i have been able to complete my new recording through the incredible support of friends and family:
1.
Paul Rigby agreed to be my producer
- having Paul's confidence meant the world to me and i am very excited to share his treatment of my material with you.  this is the first time i handed over the complete production of my material to someone else and it has produced some excellent results.  Paul also brought on board
John Raham at Afterlife Studio and David Carswell at JC/DC Productions
to record and mix this project - i feel really lucky to have them work for me - they are brilliant and generous technicians
2. some of my favourite musicians agreed to work with me -
Keith Rose, David MacAnulty, Tyler Greentree, Ford Pier, Shuyler Jansen
, and of course
Paul Rigby.
 i have had the pleasure of working with these musicians in the past and to get to work with them again was a treat.  all of these musicians were very generous with their time and effort and i can't imagine what this record would have sounded like without their support. here is an incomplete list of the musicians and bands these players have supported - Garth Hudson, Los Lobos, T Bone Burnette,  Jakob Dylan, Matt Andersen, Crystal Bowersox, Jackie Greene, Jesse Zubot, Carolyn Mark, Neko Case, Geoff Berner, Huevos Rancheros, The Hard Rock Miners, J Roots Roundup, Royal Grand Prix, Reid Jamieson, The Showbusiness Giants, The Slaters, Louie My, Najah Zaoudé, Throbbing Purple, United Steel workers of Montréal, Lee Meller, Mélanie Gagnon, The Subhumans, Luke Doucet, Zoo Age, Old Reliable, D.O.A., The Five Hole Band, Veda Hille, Rheostatics, NoMeansNo, and Jr. Gone Wild - that's a pretty damn good group of folks to be associated with!!
3.
Marc L'Esperance at Heavy-O-Sonic
agreed to work his magic by Mastering Fluke or Flounder - Marc mastered my previous two recordings and has a proven ear when it comes to my sound - his generosity also cannot go unremarked.
4.
i decided to reside in Edmonton again. 
 this is the third time i've moved here and there's no mystery to it.  Edmonton may have some drawbacks (and those are mostly due to it's geographic position - it gets really cold and is too out of the way for many travelling cultural events) but it more than makes up for this by the communities it has nurtured.  like many out-of-the-way places, Edmonton has had to develop a strong local arts scene to make up less frequent visits from outside artists.  i have definitely benefitted from this scene with support from some of the best musicians in the city (
Tom Murray, Jason Kodie, Darrek Anderson, Marek Tyler, and Kimberley MacGregor
).
- i have also benefitted from input from some gifted visual artists. 
Bob Yiannakoulias
- Bob developed a series of what he called 'icons' based on several conversations that i had with him about the ideas that inspire me and he really really nailed it.
Travis Sargent
- Salty worked really hard to help me get all my graphic design ready for print and has put together some beautiful posters for me.  
Ashely Hollands
- after a long chat about Bataille and The Story of The Eye, Ashley gifted me with a fantastic wee GIF.  
Eric Newby
also generously took and processed some great photos. on a side note here - although not from Edmonton, i have also reconnected with my old friend
Ben Mikuska
who has made a wee a promotional video.
-
The Empress Ale House
took me on as a doorman (more of a greeter really) when i had zero experience in the service industry and tolerates my absences in pursuit of my music.
- i live in a beautiful home thanks to the generosity of
Heather Martin and her family
.
- i live only a 10 minute walk from
The Cross Cancer Institute
who made short work of my little battle with Thyroid Cancer.
5.
my family back home in Saskatchewan
has always has my back. i know that whatever happens, they will be there for me despite the fact that i moved away almost 40 years ago.
6.
The Banff Centre For Arts and Creativity.  i
 have had the good fortune to be accepted into The Musicians in Residence program there now for two years running.  i can't say enough about this place - my residency there is one of the highlights of what i feel to be a fairly rich artistic career - i have never felt more validated as an artist than during these residencies. i highly recommend that anyone participating in the Arts take a look at the opportunities The Banff Centre holds - it is a world class facility in our own back yard and will be sure to inspire. 
so that's Trials - 3, Supports - 6 (at least)
and the result is
Fluke or Flounder 
the word that reappears over and over again in this blog is
GENEROSITY
i sure hope i can live up to the faith you've all shown in me and that i have the opportunity to repay you all in kind
THANK YOU